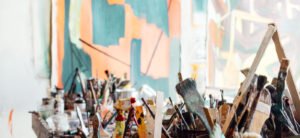 We Paint With Words
Hi Ellie, on each of the things below I have stuff, I don't know how to send pics but they are in my library… hope this is better… I have more to add
A man asks for direction to an event, a stranger told him to turn left, right, over  the bridge, and so on… Another stranger heard the conversation and said the place you are looking for is directly across the street. Thinking to himself he says 'that's too easy' and took off  turning left and right and after an hour he arrived at his destination, paused to catch his breath and looked up only to see the 2nd man waving from across the street…
John you know the map of the city… open for suggestions on anything… please lead  the way
Backyardpoets
Unleash a Writers Imagination
=
Home Page
— Sections and Rows…popular, new, top writers, new contests with results, sign-in [with Google/Facebook/Etc, newest member, newest winner, votes
          section/row – [buttons] Write short story, poem, book, examples
=About— short blurb random stuff added for fill
=Reviews and Ratings Page?— random stuff added for fill
=Contests Page Announcements— members can create own contests – box will show different categories
=Voting Page
=Results Page
=Winners notified
=Profile page— shows authors rank and rating and any works done
=
Hire a Writer
— customer can fill out requirements here
=Jobs Page—   only writer members can view — users info is concealed by them getting a Number?
=Writers Private Work Page— authors work is displayed, for quick editing, they get notified on/off button? of anything happening,
=Donation—  button on every page
=Your logo— or contact info on every page
==== Below..Could be 1 page or 4 pages====
=Example Page—
=Poetry Page—
=Novels Page—
=Short Stories Page—
=Amazon— ad on every page I have code
=Market Place— members can display stuff for sale, similar to what Facebook does? with map.
=Subscription/ Pricing Page… open for ideas if I create a Value to something maybe by giving each member who pays $ per month, their own donation button? If they write a poem for someone they keep 80%- 90%